Hot Honey Peach Lemonade by Kelly Pettit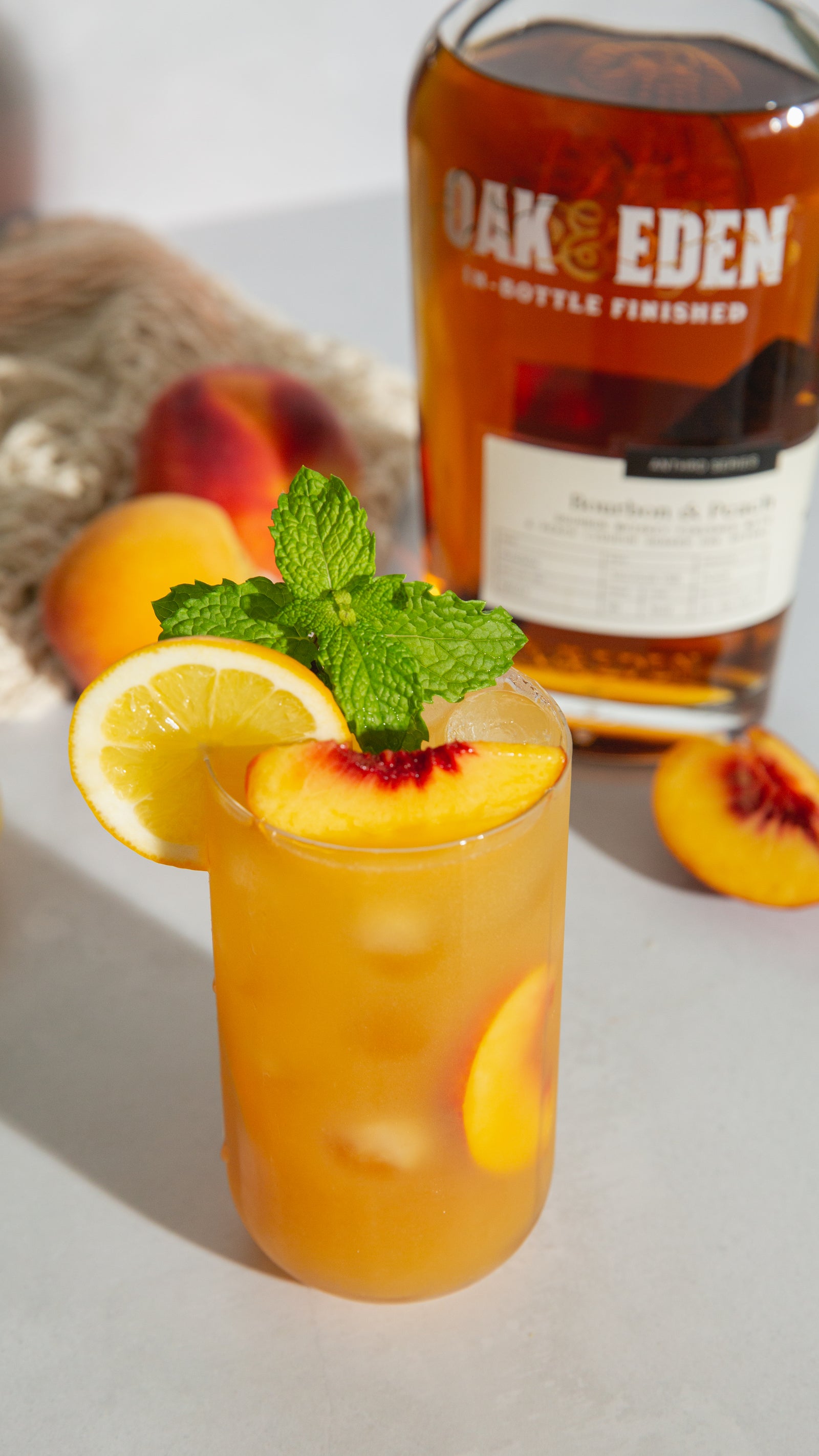 INGREDIENTS
1.5oz Peach Infused Bourbon (90 proof) - Custom bottle creation
3 oz Hot Honey Peach Purée
1.5oz Lemon Juice
1oz water
DIRECTIONS
What you'll need for the Hot Honey Peach Purée: Hot Honey Syrup (2oz Hot Honey and 2oz Hot Water + Shake), 2 small peaches (peel + dice). Add 1 cup peaches plus the ingredients for the Hot Honey Syrup into blender and blend! 

Add ice & shake. Add garnishes of your choice - Kelly added lemon, peaches and mint here!
Check out Kelly's page here!